Meet Dr. Jessica Nielsen. A graduate of OHS and UNB, Jessica is happy to be home in Oromocto, close to friends and family.
Jessica and her husband Jon took off for "the Rock", AKA Newfoundland right after graduation from Dalhousie Dentistry in 2011. After too many flights to count, they decided to move back to the Maritimes with their son, Cohen. Since arriving back in O-town two years ago, Jessica and Jon have welcomed baby Will to their family.
You can see Jessica cycling or walking with her "boys" around Oromocto, canoeing the Oromocto River or snowshoeing at Lindsay valley. She also loves listening to podcasts and drinking coffee.
Dr Nielsen is excellent with all her patients but particularly good with children. She has excellent advice for maintaining your family's oral health for a lifetime. 
Jessica is certified to help her patients using nitrous and oral sedation.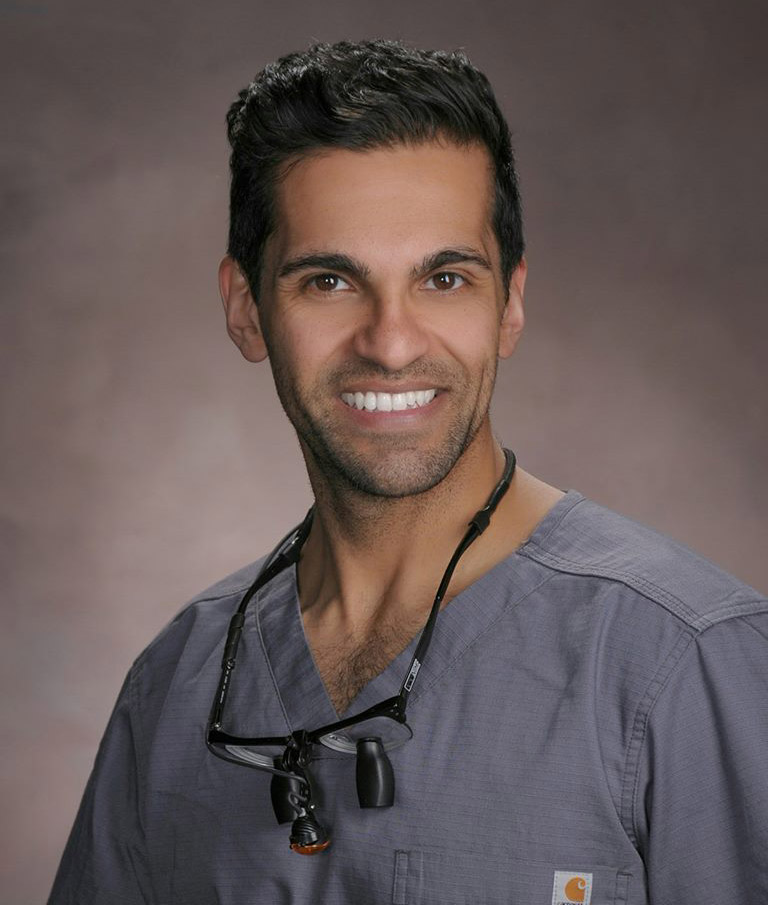 Meet Dr. Jon Gallant. Jon is originally from PEI, and recieved his undergrad degree from UPEI. He graduated from Dalhousie dental school in 2011, where he met his wife, Dr. Jessica Nielsen. They worked in Newfoundland for over five years before deciding to settle in Dr. Nielsen's hometown of Oromocto.
Jon enjoys cycling, snowboarding, cross country skiing, running, and swimming in his spare time. He loves to compete in triathlons in the summers and also loves reading and playing guitar.
Jon and Jessica love travelling, though they do a little less of it now that they are raising their two boys, five-year-old Cohen and one-year-old Will.
He loves working with patients of all ages, and looks forward to getting to know his adopted community of Oromocto better.
Jon has completed extensive continuing education on implant dentistry and
also nitrous and oral sedation.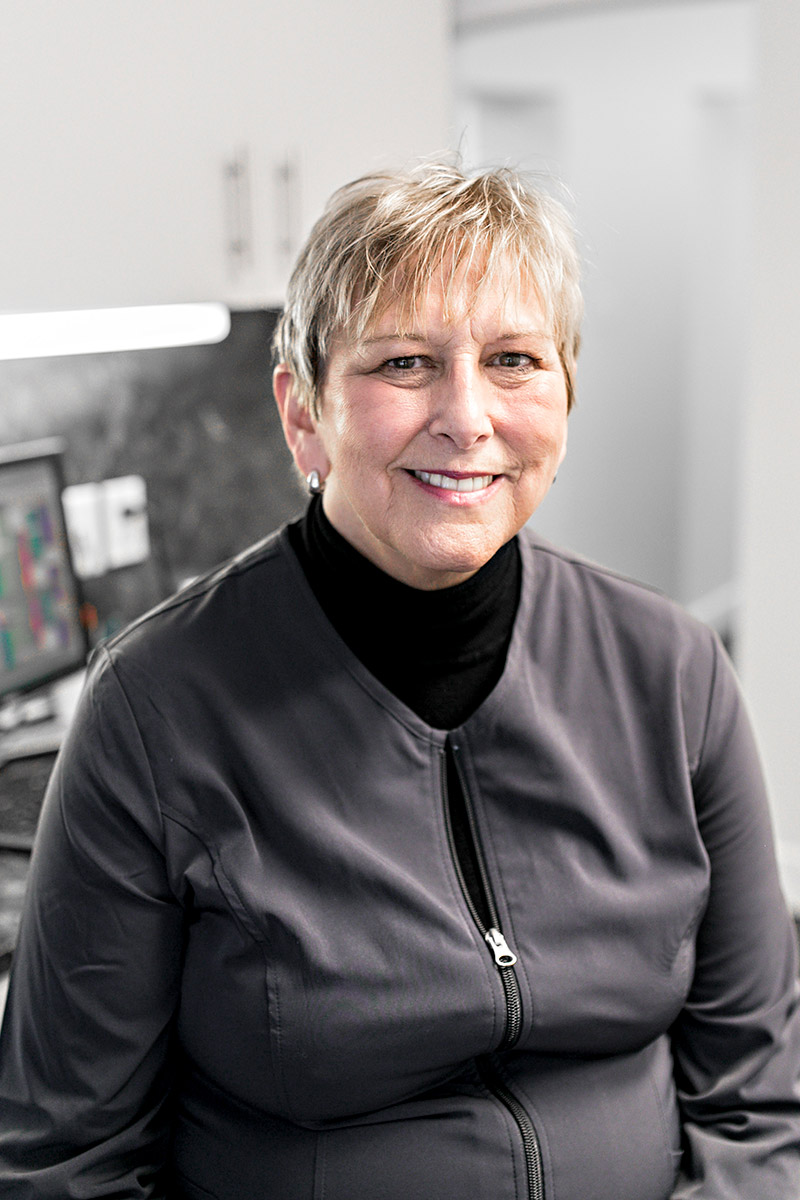 Susan McMullin
Office manager
Sue has been the office manager at ODC for over 12 years. Before that, she was a dental assistant for over 30 years. She lives in Fredericton with her other half, Errol and her son Ryan.
Sue graduated from FHS and took her dental assisting at Holland College.
Sue enjoys spending time with her family, shopping, and checking out real estate.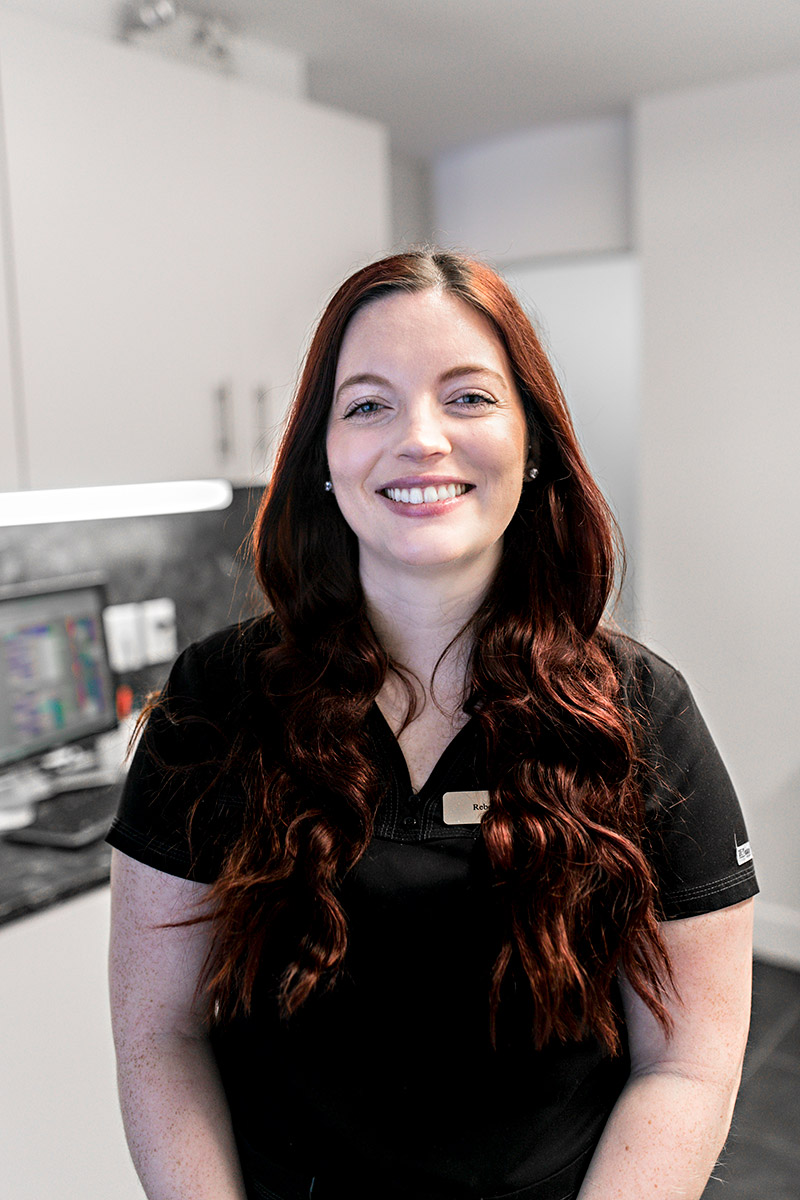 Rebekah Branscombe
Dental Hygienist
Rebekah is from Canterbury, New Brunswick, and graduated from Oulton College with her dental hygiene diploma. She loves maintaining our patient's oral health and has always been fascinated with teeth.
Rebekah loves online shopping and visiting her family's lake house in the summer.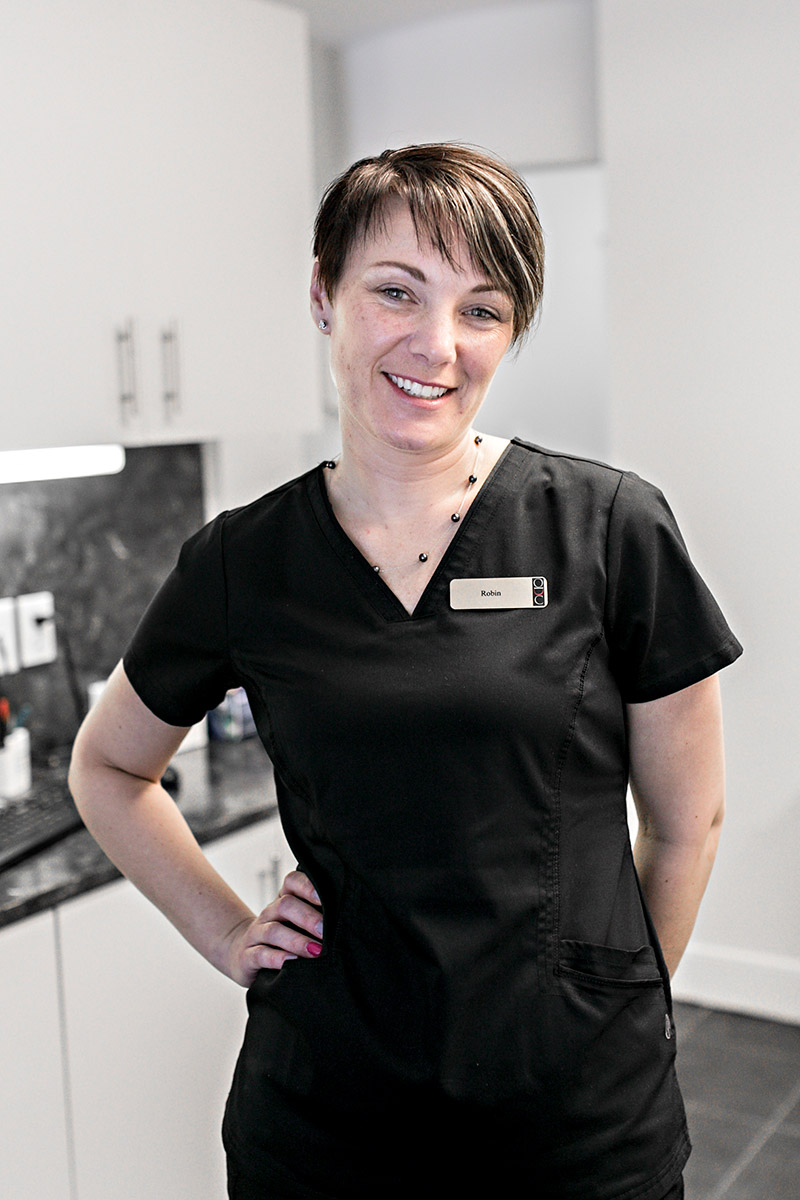 Robin Northcott
Dental Assistant
Robin has been a dental assistant for 16 years. She grew up on the northern peninsula of Newfoundland and received her dental assisting diploma at the Nova Scotia Community College. Robin still visits the rock every year with her family: her husband Terry and their two daughters.
On the weekends Robin is often out on her motorcycle or crafting with her daughters. She also loves talking about home renovations.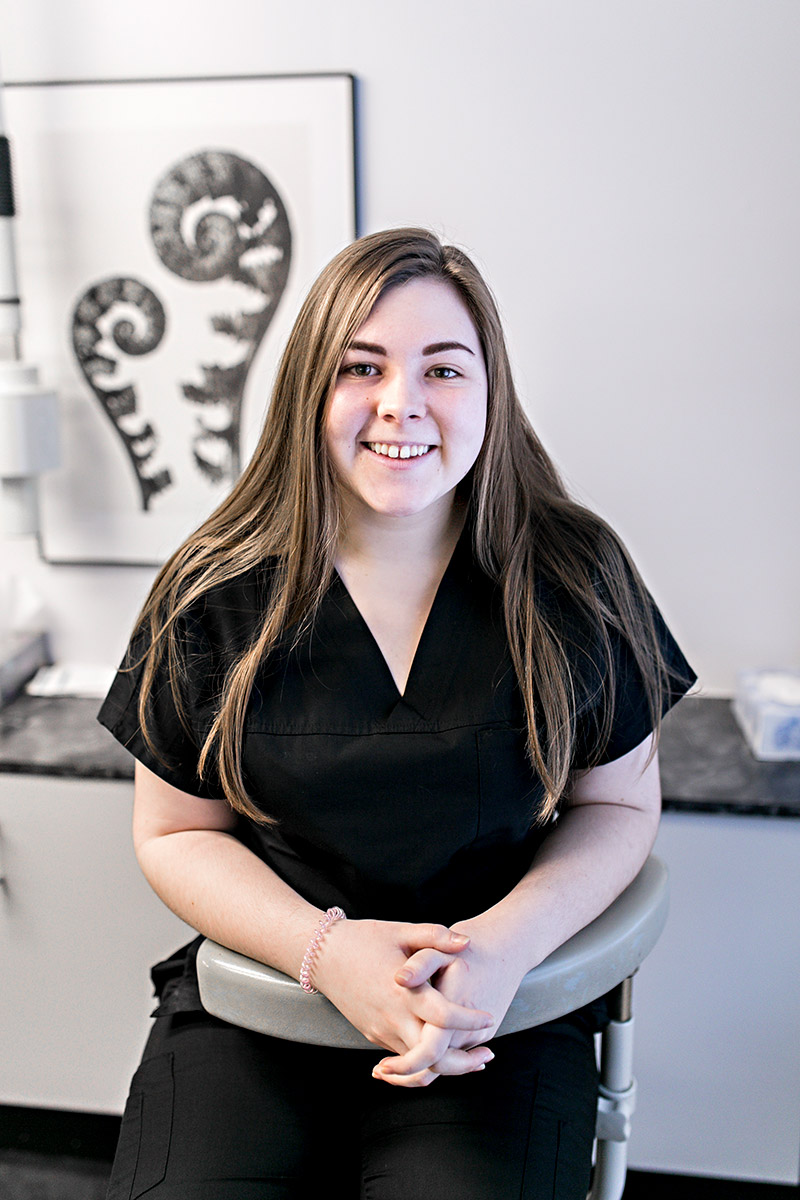 Keshia Babineau
Dental Assistant
Keshia is from Fredericton New Brunswick she has been a dental assistant since June 2017 when she graduated from Oulton college. She started with Dr. Gallant and Dr. Nielsen.
In her spare time she enjoys spending time with her friends and family and her cat Neeko.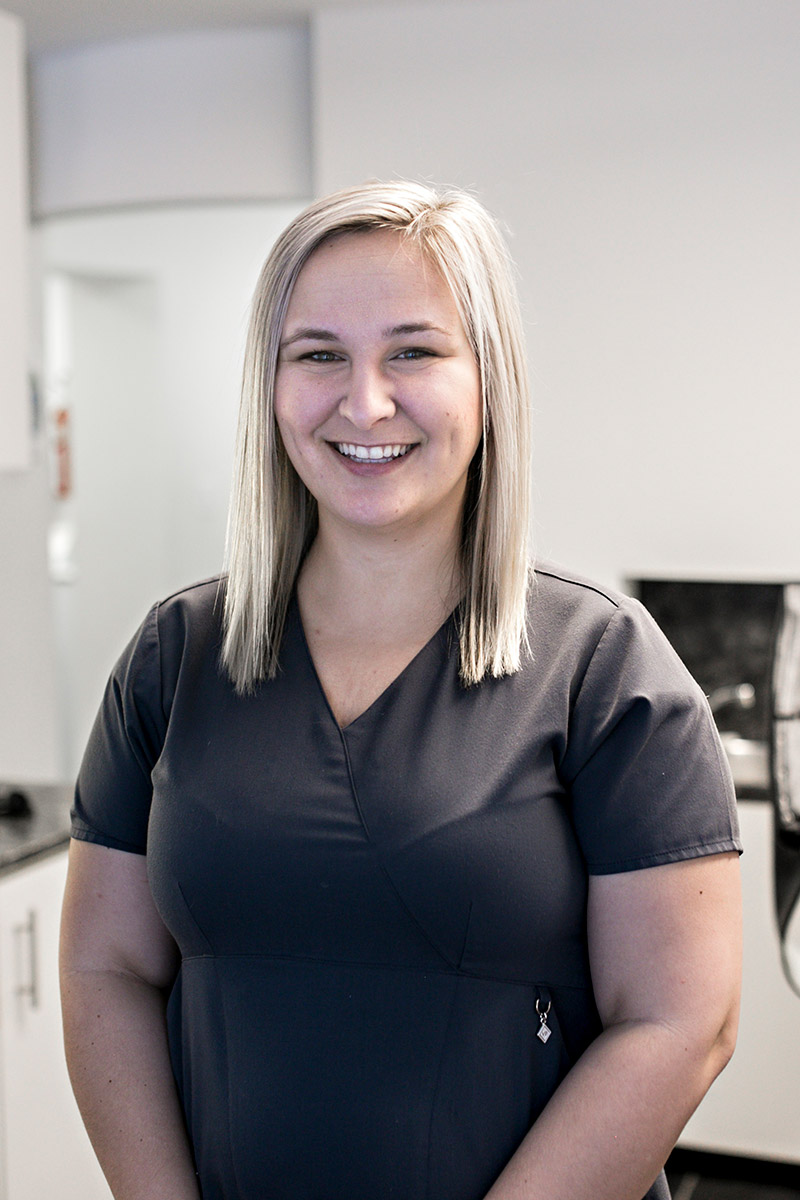 Janessa Price
Dental Hygienist
Janessa grew up in Miramichi New Brunswick but has traveled a lot as part of a military family. She has been a dental hygienist since June 2017.
Jennessa has additional training in periodontal assessments and Local anesthetic administration.
In her spare time she enjoys reading, researching her next travel destination, going to the Boyce farmers market and spending time with her dog, Murphy.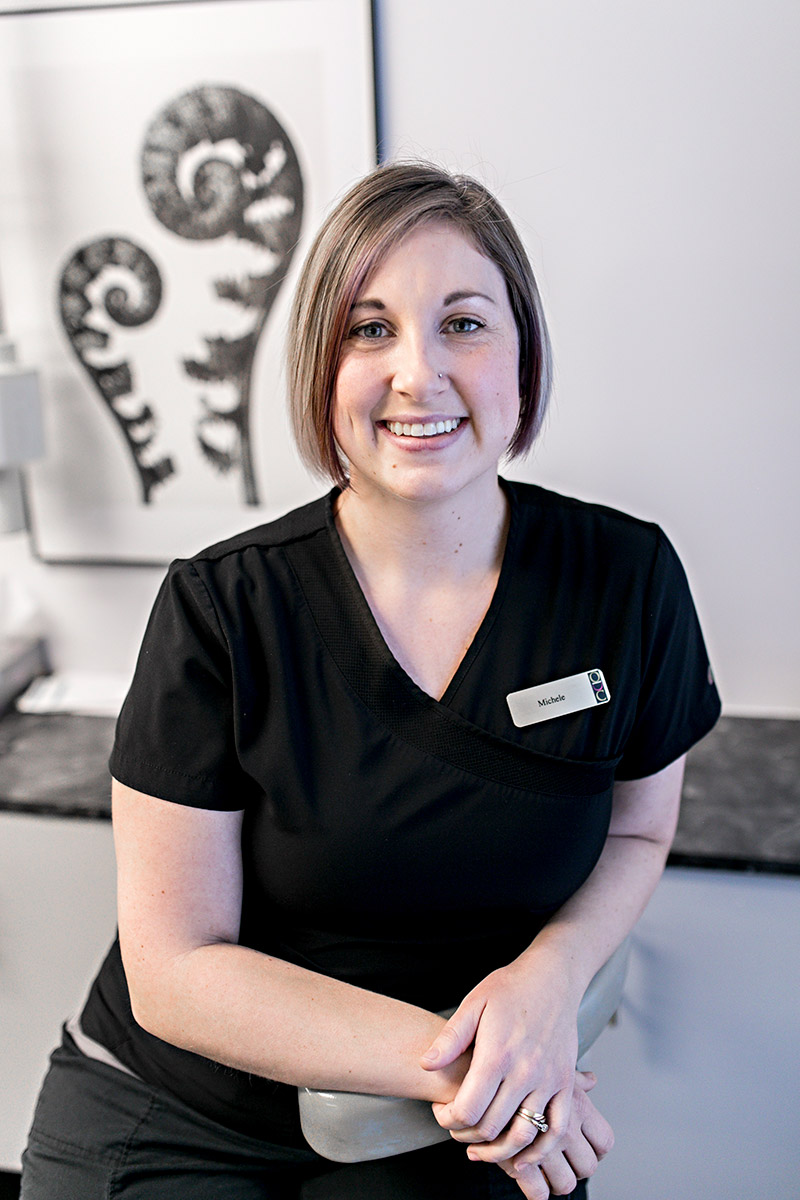 Michele MacAdam
Dental Assistant
Michelle was raised in Miramichi New Brunswick. She has been a dental assistant for
12 years and graduated from Oulton College.
Michelle And her husband have two young children. In her spare time she enjoys knitting and anything craft related.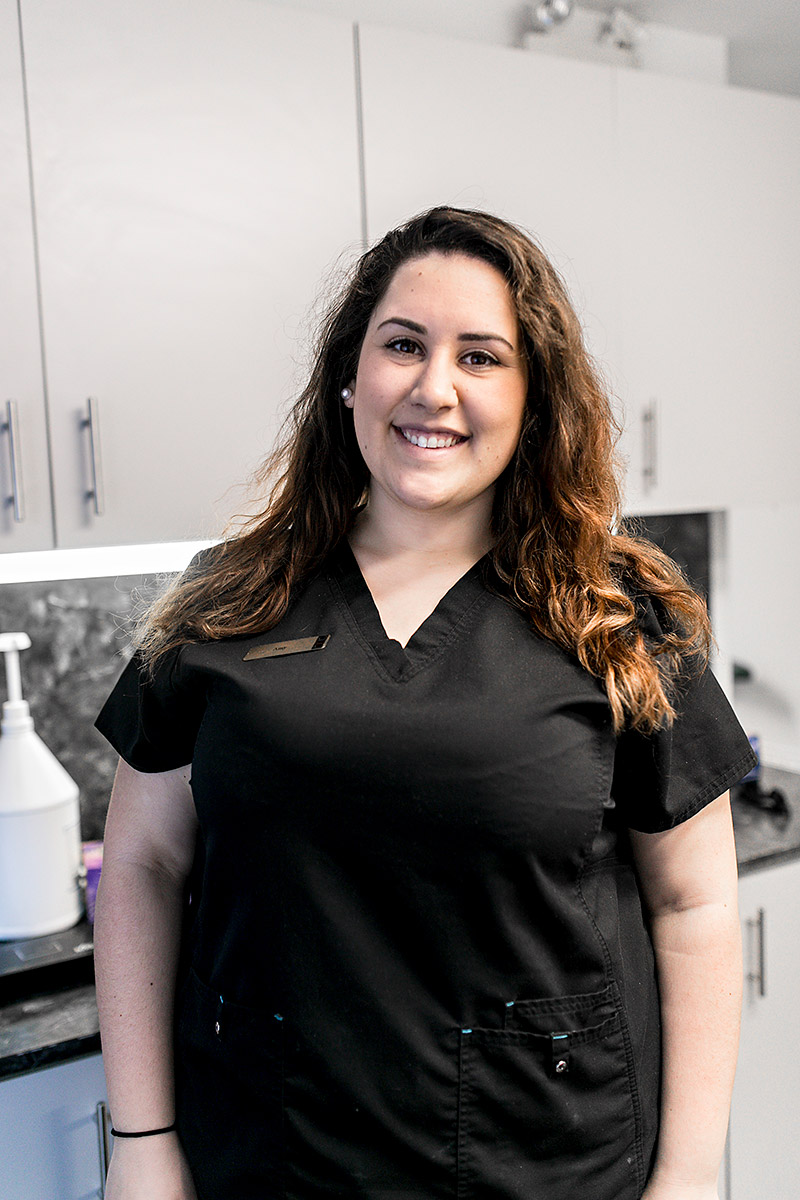 Amy Gallo
Dental Hygienist
Amy is from Moncton New Brunswick and has been a dental hygienist for five years.
Amy volunteered in Jamaica doing hygiene.
She graduated from Niagara College and has an advanced diploma as well as her local anesthetic certification.
Judy Barron
Dental Assistant
Judy has been with ODC since the beginning, 32 years ago.
In her a spare time she enjoy playing darts, listening to music and cooking.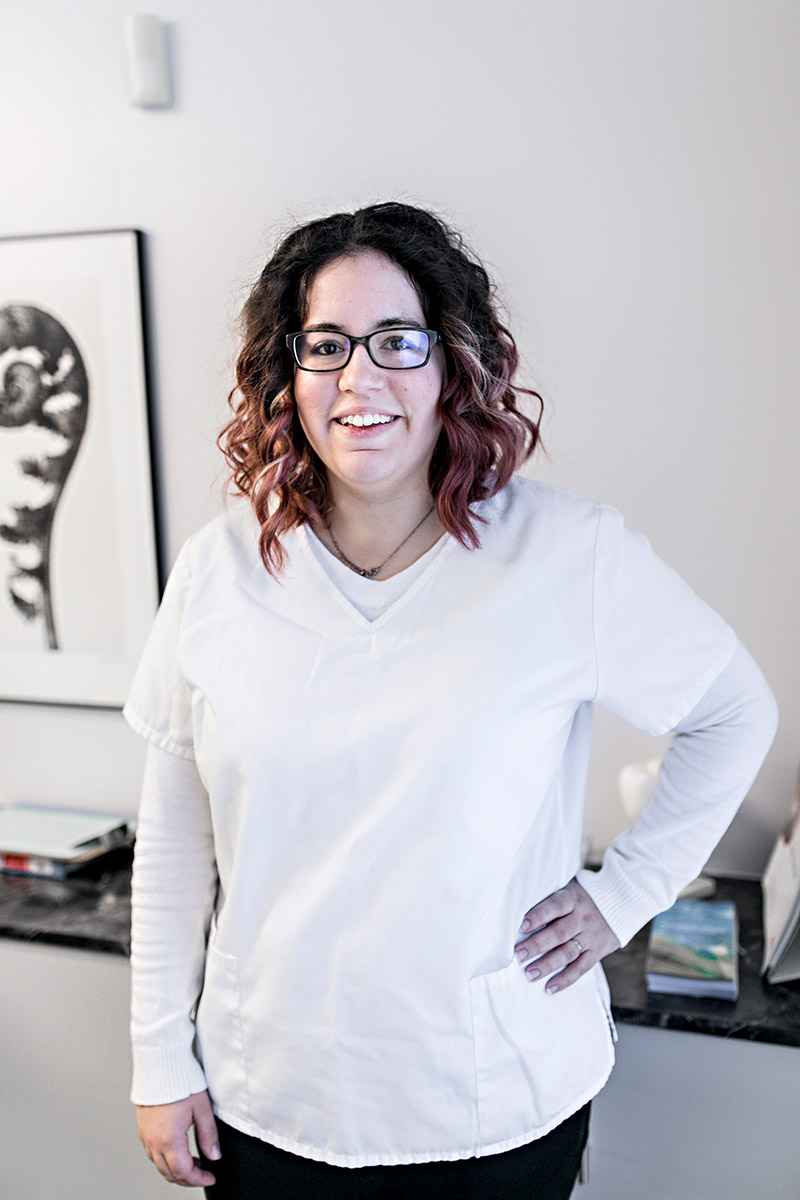 Melanie Jones
Hygiene Coordinator
Melanie is our hygiene coordinator. Melanie has been with the office for eight years.
She graduated from the Nova Scotia agricultural college and also is a tutor and supply teacher in her spare time.
She enjoys spending time with her family.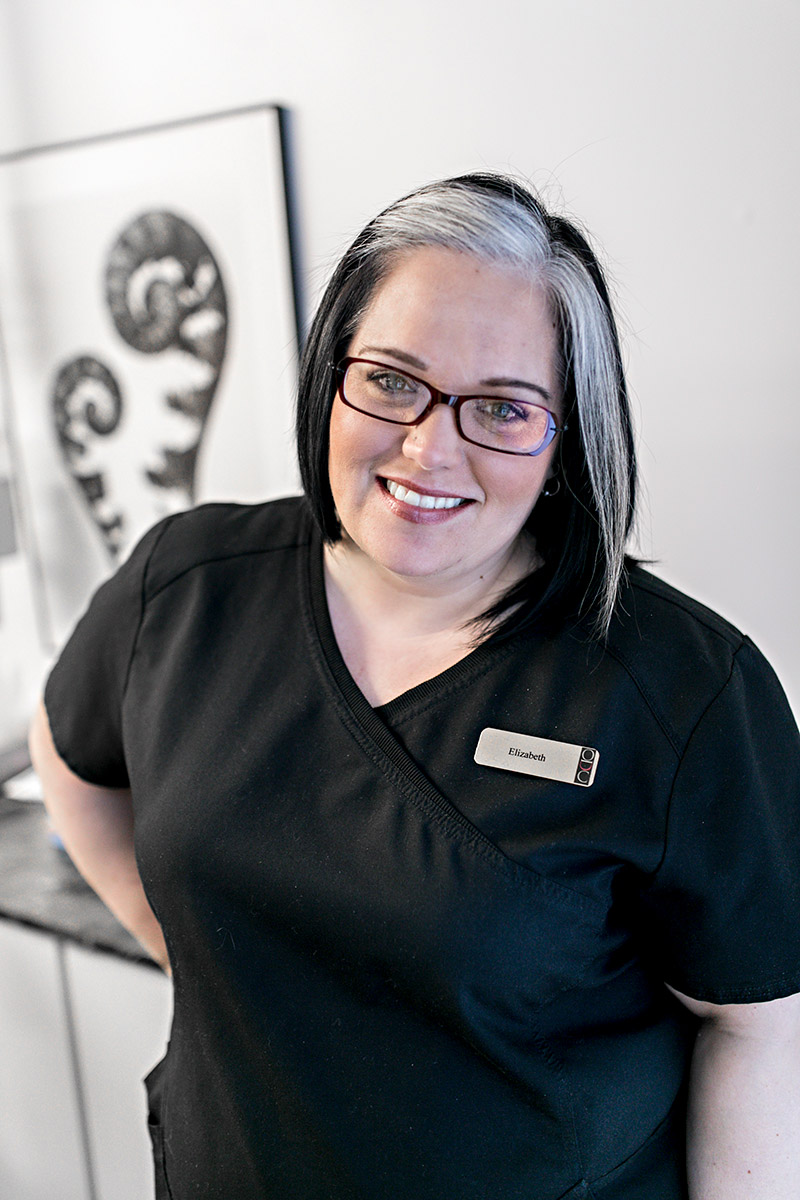 Elizabeth Dugas
Receptionist
Elizabeth is from Oromocto and is one of ODC newest member but has over 10 years of administrative experience.
She and her husband have two kids, 2 dogs, a cat and a fish. In her spare time she enjoys knitting, movies and playing games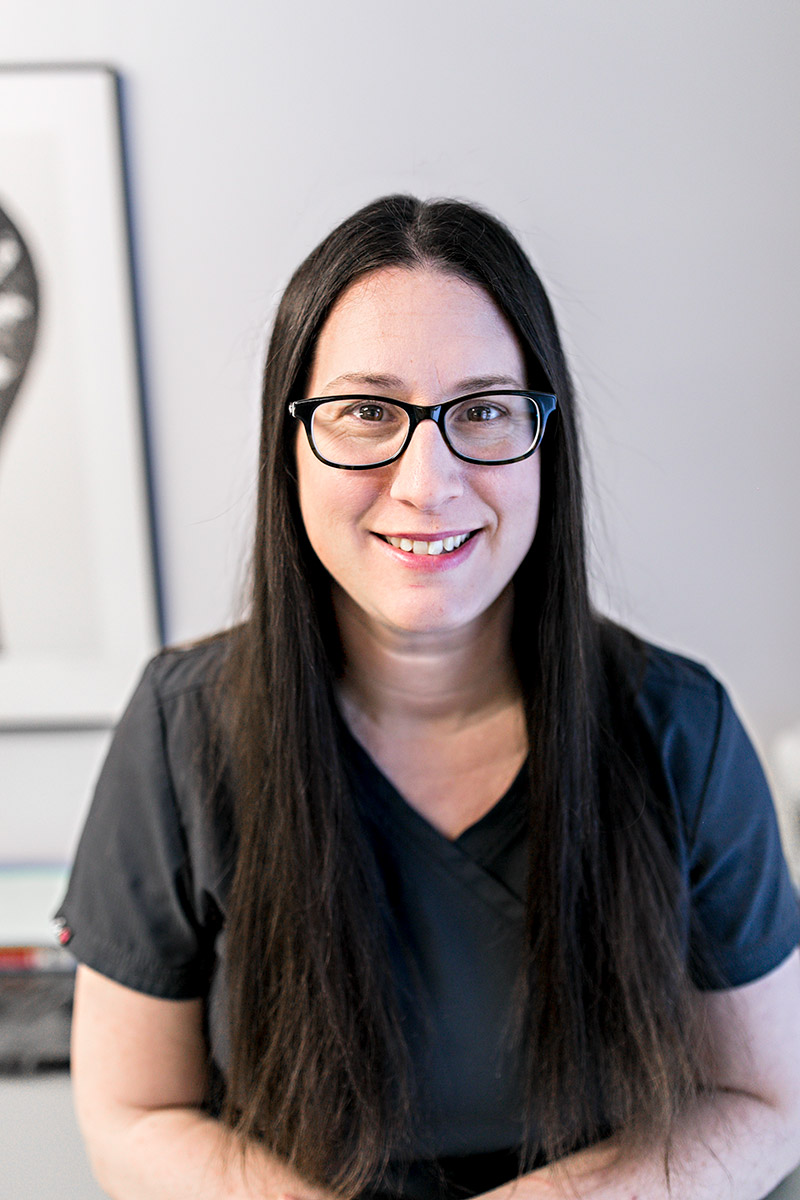 Suanne Pawson
Dental Administrator
Suanne is an "Army Brat" and was born in Germany. She has been a dental administrator for 4 months.
Suanne and her husband have two daughters, a dog, a cat and a fish. In her spare time she enjoys crafts, photography and sports.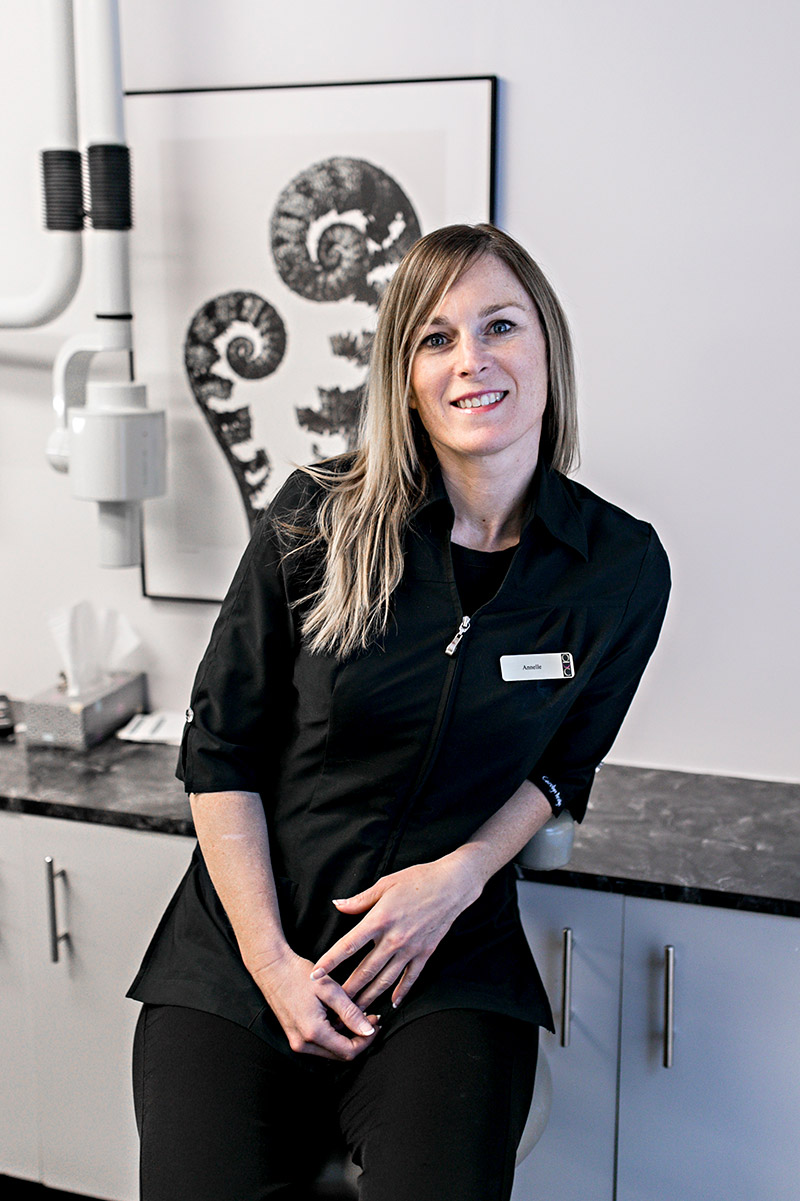 Annelle Duguay
Dental Hygenist
Annelle has been a dental hygienist for over 15 years. She is from Tracadie and is fully bilingual. Annelle takes great pride in treating her patient family and always furthering her education, particularly in oral pathology.
Annelle is self initiating and has additional training administering local anesthesia.

She also has been enjoying traveling